Hammond is a standout during National Main Street Conference
---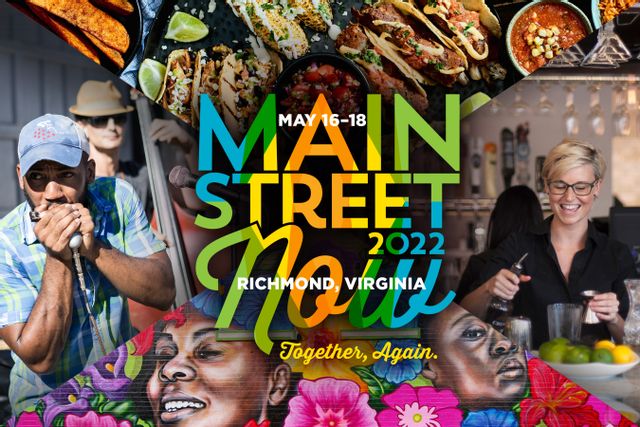 Main Street America holds its National Main Street Now conference annually. The Main Street Now Conference is a one-of-a-kind event, providing attendees with an opportunity to convene and learn about the innovative methods and practices that make the Main Street Approach® one of the most powerful economic development tools in the nation.
Attendance to this conference is made mandatory by the State of Louisiana Main Street program. By attending conferences like these, Hammond is made eligible for grants and funding from the state.
The 2022 conference was held May 16-18 in Richmond, Va and Hammond was a standout! We had to opportunity to bring our staff, the Mayor and several community leaders to the conference to accept an award on behalf of Hammond and take classes throughout the conference.
Great American Main Street Award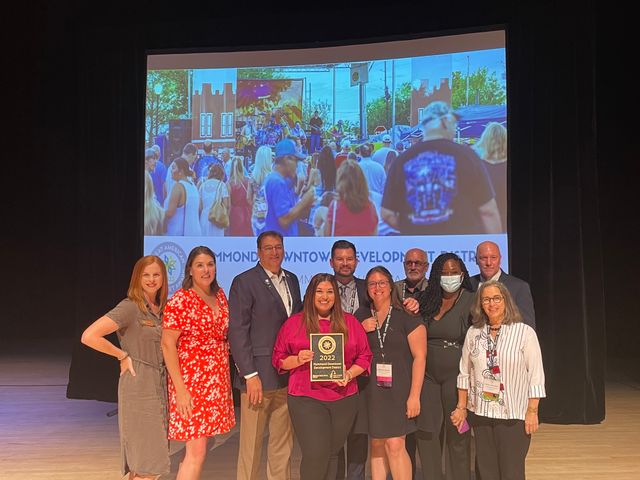 Hammond Downtown Development District (HDDD) in Hammond, Louisiana is one of three winners of the 2022 Great American Main Street Award (GAMSA), which recognizes communities for their excellence in comprehensive preservation-based commercial district revitalization. The 2022 GAMSA designations, sponsored by The Hartford, were presented at the opening plenary for the Main Street Now Conference in Richmond, VA.

Selected by a national jury of community development professionals and leaders in the fields of economic development and historic preservation, Hammond Downtown Development District is being recognized for their significant historic preservation efforts, vibrant small business environment, and dedication to inclusive, people-centered placemaking.
View the full story
here.
Director Earns Main Street Credentials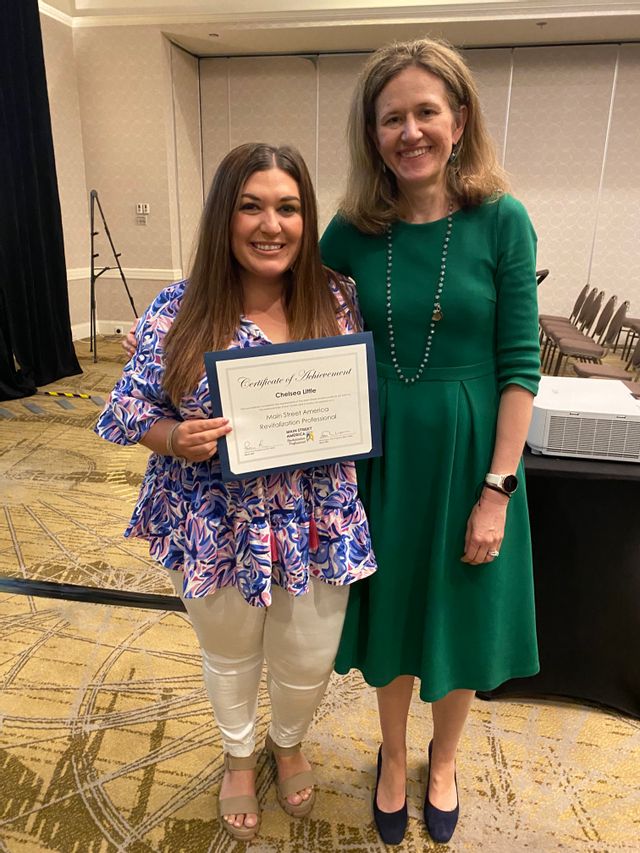 Announced during the closing session of the National Main Street Conference in Richmond, VA - Hammond Downtown Development District Executive Director, Chelsea Tallo Little earns certification as a Main Street America Revitalization Professional, the highest credential offered by Main Street America Institute.
In 2020, Chelsea was selected as an inaugural recipient of the David J. Brown scholarship which enabled participation to the Main Street America Institute (MSAI). Over the past 2 years, Chelsea has studied both Leadership Development and Community Transformation. In order to receive the Main Street America Revitalization Professional (MSARP) certification, students must demonstrate a mastery of subject matter essential to downtown and neighborhood district management and have illustrated a serious commitment to creating vibrant, healthy Main Streets.
View the full story
here.
Education all around.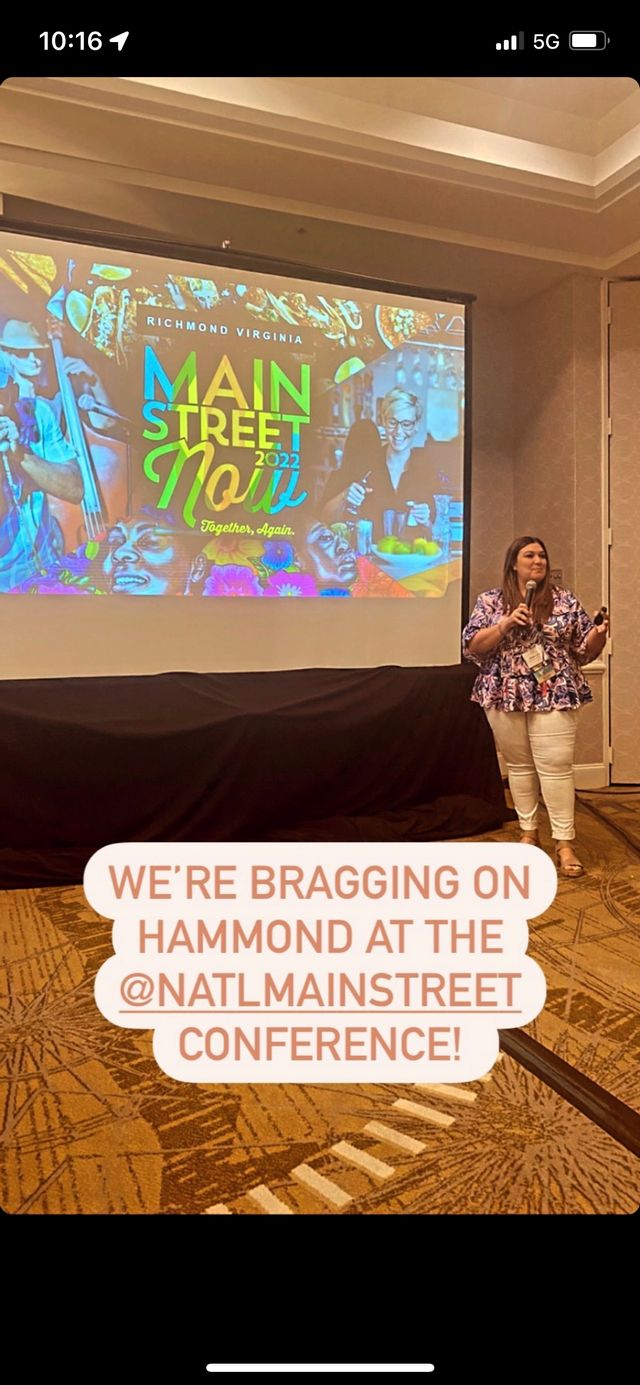 Being named a GAMSA winner allowed us to give a presentation to conference attendees all about Downtown Hammond! We shared our history, our past projects, current projects and our future plans.
We also had the opportunity to educate ourselves by attending classes like: Social Media for Economic Development, Creating an Infill and Redevelopment Plan, Stories are the Heart & Soul of our Towns, Investing in Civic Infrastructure and many more!
Louisiana Main Street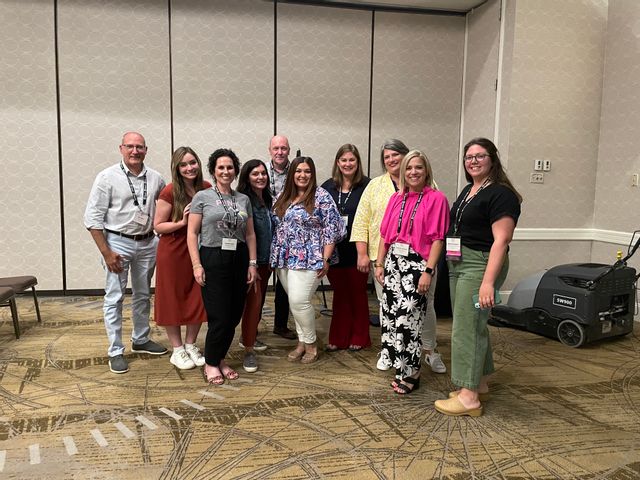 This conference gives Louisiana Main Street communities an opportunity to learn from one another. We are a PROUD Louisiana Main Street community!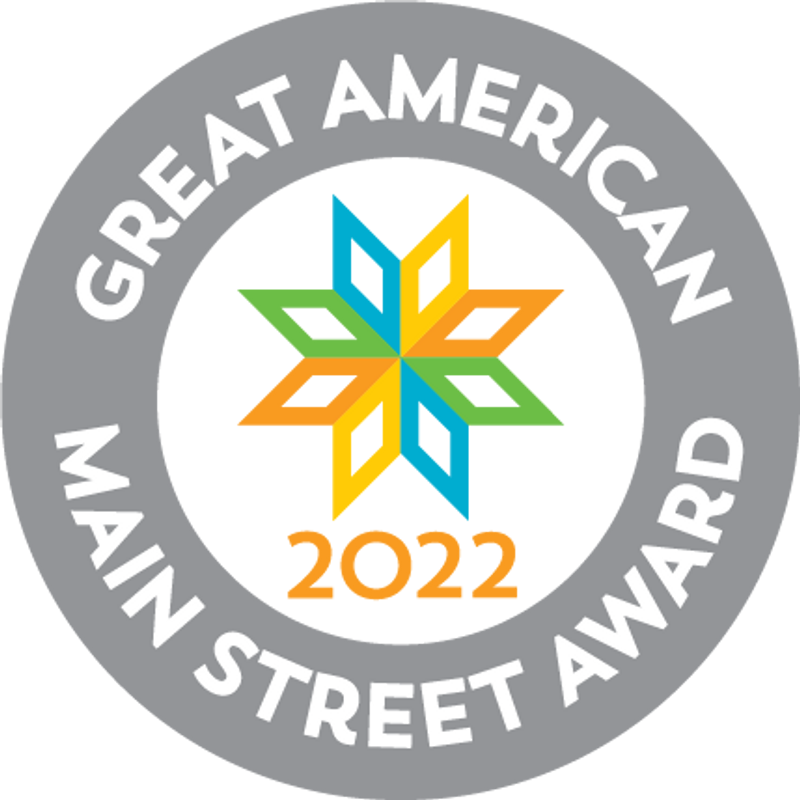 Click an image below to display the larger version.