HEY THERE, GHOULS & GOBLINS!
---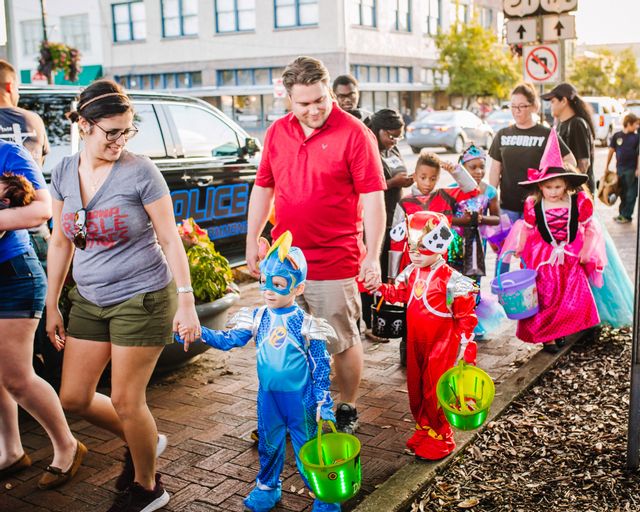 The Hammond Downtown Development District (DDD) announces the 4th Annual Downtown Trick-or-Treat! Downtown businesses will pass out candy on Thursday, October 27th from 5:30-7:00 pm. This is a free event open to ghouls and goblins of all ages! Wear your best Halloween costume and get ready for a spook-tacular time.

Additional activities will take place at Railroad Park (106 NW Railroad Ave) this year. Festivities kick off with Lt. Governor, Billy Nungesser, at 5:30 PM. He will make a special announcement congratulating the DDD on their Great American Main Street Award. Announcements will be followed by live music on stage by Mary's Wish. Hammond Police Department will have its Bear Cat vehicle for all to explore as well the Hammond Fire Department's fire trucks. Free coloring books provided by the Hammond Historic District Commission will be distributed.

This family-friendly event has been a success in past years by bringing the downtown community together through sweet treats, a lively atmosphere, and a sense of togetherness. After you and your family gather your goodies, you can enjoy dinner at one of many locally-owned restaurants in Downtown Hammond.  

We anticipate over 30 businesses participating in this year's event. A map of trick-or-treat stops will be available on our website and social media platforms on Tuesday, October 25th.