Common Ground Garden Program Launching This Spring
---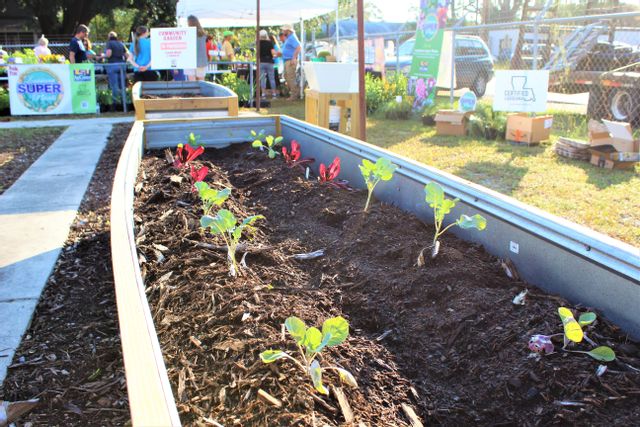 This spring, local youth and youth involved with the City Court of Hammond Juvenile Services will participate in the Hammond Downtown Development District's (DDD) new community garden program, Common Ground. Common Ground is a program that will provide local youth with a unique hands-on approach to learning through a gardening experience. This program will take place at the Downtown Hammond Community Garden located at the Old Hammond Feed & Seed (103 E Robert St).

Common Ground is open to all youth, five and older, in Tangipahoa Parish. This program will improve access to locally grown produce, create opportunities for nutrition education, and involve youth in local community improvement efforts.

"The City Court of Hammond Families in Need of Services Division is excited to be a part of this program and for the opportunities it brings to the youth of the 7th Ward." said Guy Recotta, Clerk of Court, City Court of Hammond. 

Common Ground is the first program of its kind in the parish that uses gardening and community partnerships to include youth in downtown revitalization efforts. It is a low-risk and cost-effective way to provide opportunities for youth, improve the appearance of neighborhood greenspaces, and nurture community relationships. 

"Local youth need to be involved in community improvement projects. It is important to have something positive and engaging for everyone to participate in, especially local youth." said Tiffany Bel, DDD intern and graduate student at Southeastern Louisiana University. Ms. Bel will spearhead this pilot program. She has spent her academic career studying criminal justice and juvenile justice. 

The Common Ground spring gardening series will take place the third Saturday of the months of February, March, and April. The dates for the spring youth gardening days are February 19th, March 19th, and April 16th. Youth gardening days will take place on Saturdays from 9AM to 11AM. The program is open to all local youth between the ages five and older. Children are required to have a guardian present to participate. There is no cost to participate.

Interested youth and parents can sign up online or at the Hammond Farmers Market every Saturday from 8AM to 12PM.