The Old Feed & Seed Revitalization Initiative
---
Overview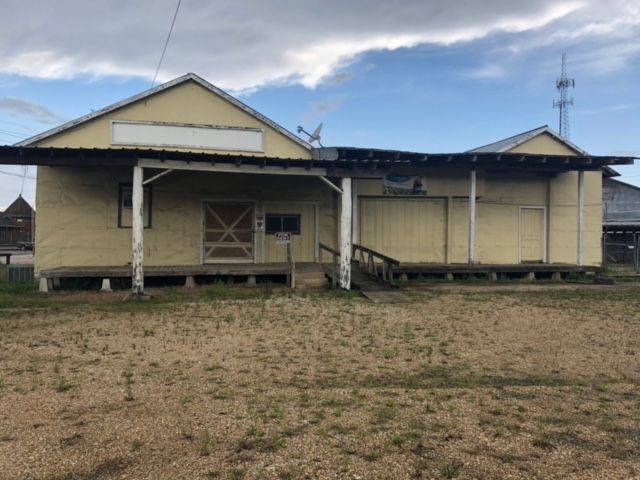 The DDD would like feedback on The Old Feed and Seed Revitalization Initiative and kindly request that the public take an online survey 
here
.
____________________________
The Old Feed & Seed property in Downtown Hammond is getting an upgrade! 
 As an organization that is devoted to progressing and stimulating development and diversity, the Hammond Downtown Development District is leading the charge to reimagine and renovate this space.
According to the Hammond Historic District Commission, the on-site structure was built in 1910. It is located at 103 East Robert Street on nearly one acre of land. The long-standing Hammond Feed & Seed commercial store closed in December 2019, leaving this centrally-located site vacant ever since. Downtown Hammond residents, when polled for the DDD's 2019 Master Plan, listed "building on vacant or underused land" and "rehabilitating vacant buildings" as their most desired area of improvement for the district. With this momentum, the DDD has decided to take action to transform the location – transforming a vacant lot into a space that would better serve the community.
In March 2021, the DDD officially signed a long-term lease for the property. Over the next few months, plans include: cleaning up the lot, developing a community garden on the corner of Robert and Cypress, and readying the site for events/activities.
"There's a little bit of something for everyone within this project," said DDD Community Health Manager, Michelle Kendall. "There's historic preservation, economic development, beautification through a community garden space, and more. We're taking an unused historic site and breathing new life into it."
In taking first steps towards installing a community garden, the DDD received a $3,000 grant from the Louisiana Healthy Communities Coalition. This funding will help transform the vacant, overgrown lot to a food hub and green space that people can enjoy together in Downtown.
Long-term goals for the Feed & Seed are still to be determined. While initial plans for the outside area are envisioned be used as a community space, the building itself holds promise to be returned to commerce.
Chairman of the DDD Board, John Daniel Guerin, is proud of the DDD's initiative. "Part of the Hammond DDD's mission is to 'protect, unite, and rejuvenate the district in order to benefit residents and local commerce'," said Guerin. "This project is that mission in action. The DDD is preserving history, creating a third space for the community, and giving more businesses an opportunity to expand to Downtown Hammond."
Supporting Documents
The Community Garden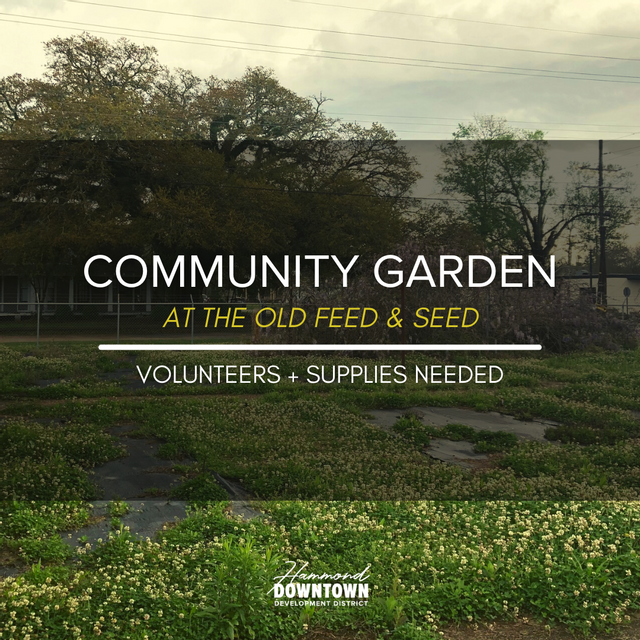 The Community Garden is a part of the The Old Feed & Seed Revitalization Initiative. To visit the Community Garden page, click here.